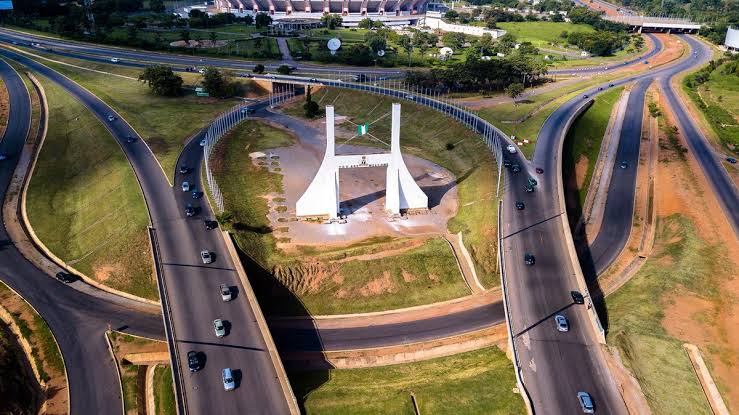 Situated strategically and magnificent in the heart of Africa's biggest nation, stands its capital city, Abuja. A land, which before it's development and subsequent commissioning stood only as an expanse of beautiful geography, highly enriched by sparse vegetation, hills, natural springs, and two prestigious monoliths which have become the symbol of the city's might.
Built from scratch in a purposefully planned nature, Abuja boast's of a multi ethnic and religious content within it's demographics. Different languages, traditions and delicacies have interwinded as one, with every thread of Nigeria's diversity being stitched to create a beautifully woven community of human interaction. A true testament to Nigeria's popular mantra "A country united in diversity".
Abuja houses the headquarters of the three arms of government, which lock hands in unity as they are all situated within the central district of the city.
Other than it's political and administrative theme, the city sheds a multidimensional light, as it has proven to be the destination with a pulsating social experience, offering a host of rewarding locations to recreate. The city houses an exotic array of choices for it's explorer, with sufficient hotspots for both indoor and outdoor adventure enthusiasts. Popular among these is the Zuma rock, a 300m high monolith located just north of the outskirts of the city, and known as the gateway to Abuja from Suleja, Niger state, which offers a heart throbbing view of the uniqueness of nature's architecture.
Not forgetting Aso rock, which sports itself as the city's most noticeable feature and gives magnificent scenery and coverage to the Nigerian presidential complex, National Assembly, and Supreme Court complex, which are located around it.
Other notable tourist attractions are the millennium tower, the national mosque, Millennium park, Sarius Planetum botanical gardens, which has the only known Cannonball tree still in existence in West Africa, Jabi lake, Karu waterfalls, Kubwa hills, which offers great hiking opportunities and an ecstatic view of the city's skyline, and other numerous locations where your taste for fun and Nigeria's continental delicacies would be sufficiently satisfied.
Beautiful landmarks, great cultural diversity, amazing recreational hotspots, a totally welcoming environment, and the best of food and drinks makes the city of Abuja, the perfect destination to explore.
With the unlimited services of our hospitality institution, which has a tradition of excellence in providing the best experience, you can book a tour to encounter the best this city offers, deep in the heart of Nigeria. Our partner hotels, tour guides, car hiring services and hospitality managers are set to make your trip to this beautiful city, an adventure that fills your soul.